Tangerine Orange/Pearly Purple X Print
Detalles
Envíos, cambios y devoluciones
95% Algodón, 5% Elastano
Lavar a máquina en agua fría con colores similares; se puede utilizar secadora
Importado
Cotton Essentials Lace-Trim Thong Panty
XS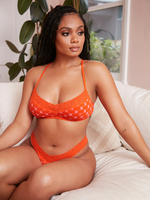 M
S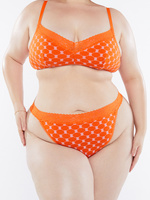 3XL
21 opiniones
100% de las opiniones recomiendan este artículo.
Talla pequeña
Talla correcta
Talla grande
Wonderful!
I haven't worn many thongs that feels like these! Almost as if nothing is there!
LOVE!!
It's hard to find cotton thongs that sit right on me. The band hits high enough that it doesn't roll, or cut in and there is plenty of coverage in the front. I immediately bought more and threw out all my old thongs that I was hanging on to, as they were 'good' enough. They've held up well in the wash.
a staple!
this thong is super comfy! i wear this when i want to be comfortable but still wanna look cute, as it's very flattering. it also does a great job of staying invisible. definitely needs to be adjusted sometimes, but that's a given with thongs. highly recommend !
Love
Best sets! So comfortable!
Cotton Essentials Thong
I loved how comfortable they are and sexy at the same time. To me, they were a little bit large, but I guess it was because it was my first purchase here, so probably I was a size smaller than I thought. It feels really light while you wearing it.